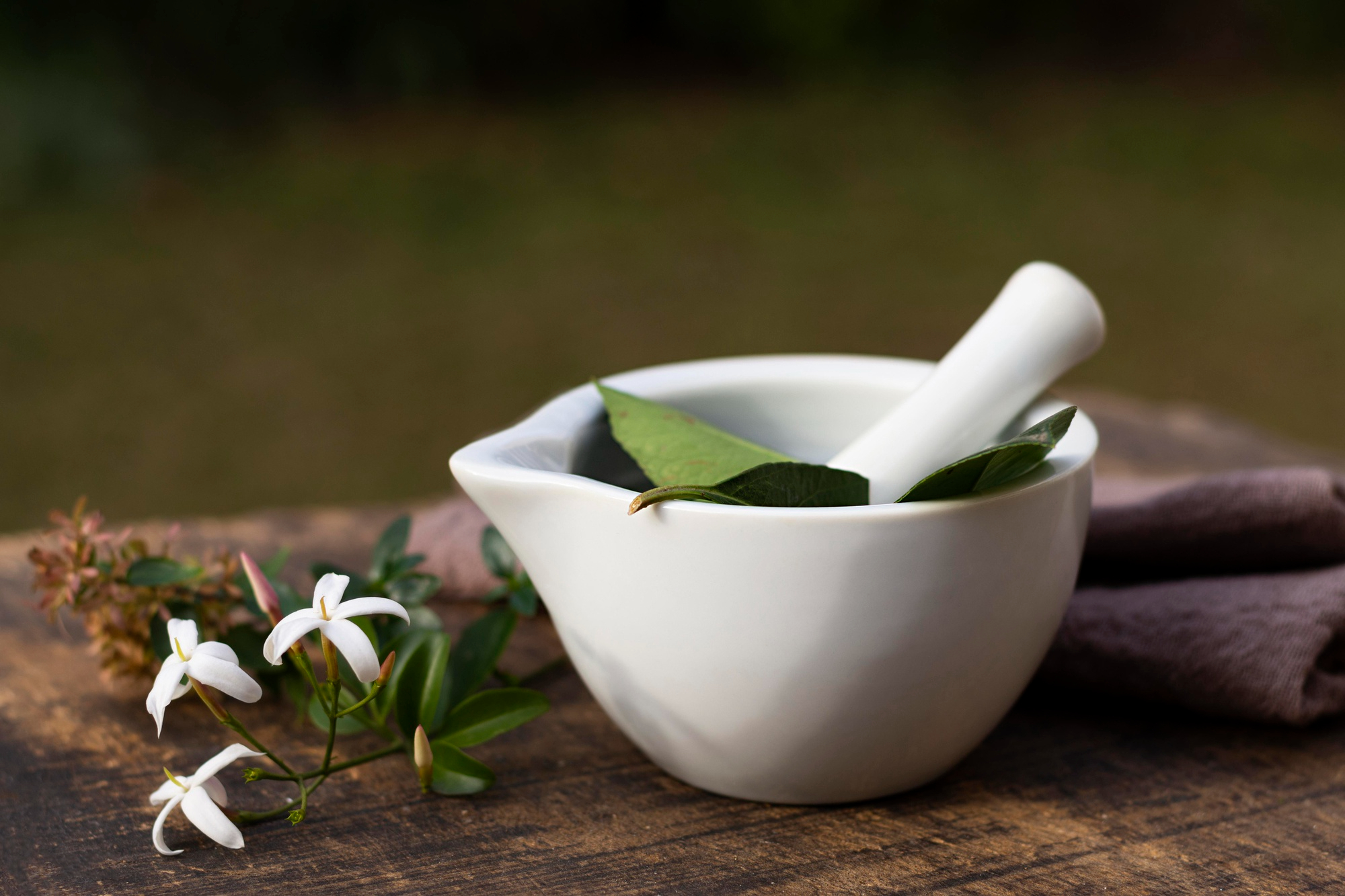 Once the techniques of Ayurveda are understood and daily practices of diet, routine and lifestyle are in place, herbal remedies can help enhance healing progress. Herbal consultations are available to precisely target health concerns and refine the best herbal formula to alleviate many ailments including digestive upset, PMS, bloating, arthritis, IBS, cardiac health, skin complaints, acute illness and more.
While working with a practitioner, herbs are administered in a variety of methods depending on your unique scenario. Formulas are made-to-order and each recipe is specific to your constitution and health goals. Herbal applications used in the consultation and healing process may include
Herbal medicated body oil for daily regular self massage
Dried and powdered herbs and spices, activated and taken internally.
Medicated oil for nasal passages.
Medicated ghee taken internally.
Commonly known as tea, these are hot or cold herbal infusions
taken internally or used as a topical wash.
used externally as a spray, room diffuser, steam or possibly applied "Neat" directly to the skin and pressure points.