Health, Fitness, Happiness
Transform your life through the ancient wisdom of Ayurveda
AYURVEDIC HEALTH COACHING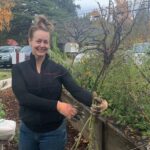 Regain balance and vitality by cultivating mind-body-spirit-awareness! This holistic approach to wellness allows you to get to the root of what is holding you back from feeling your best.
1:1 coaching sessions and a powerful curriculum will uncover imbalances in areas such as nutrition, physical activity, career, relationships and sense of purpose. 
Throughout the program, you will be given personalized recommendations that empower you to restore balance, find your best weight, eat better, sleep better, feel more energetic, and make long-lasting changes.
Hi, my name is Misty Moon Nickel.
I am an Ayurvedic Health Coach specializing in helping hard working professionals achieve greater health and vitality so they can live a more fulfilling life and find more joy in their family, their career and their life.
I believe that living a more vital life can lead to more joy for ourselves and everyone we come in contact with. For 20+ years, I have been helping clients and patients on the transformative journey to health. I am excited to help you find your most vital self!
Seattle's Best Massage Therapist
I have been selected as "Seattle's Best Pilates Instructor" by Seattle Metropolitan Magazine and nationally recognition by Allure Magazine as "Seattle's Best Massage Therapist."
"Health is not by chance, its by choice"
Begin your transformative journey today!
Begin your transformative journey